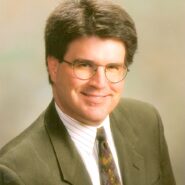 Meet Tampa Freelance Writer Steve Germain
Tampa freelance writer Steve Germain has successfully written for clients ranging from local companies to international, Fortune 500 corporations.
Steve and his team deliver on-point writing that has driven results for publications, associations, publicly traded corporations, start-ups, private local companies and more.
Prior to starting TampaBayWriter in 2008, Tampa freelance writer Steve Germain sharpened his marketing skills by serving in full-time writing positions with local companies and global corporations including:
Raymond James & Associates, Fortune 500, Senior Marketing Writer
The First American Corporation, Fortune 500, Marketing Director and Senior Writer
FMO, a 100,000-plus member Florida non-profit, Communications Director and Senior Writer
Food Distribution Magazine, a national gourmet food magazine, Editor-in-Chief and Senior Writer
Steve's ego-free, business-focused and subject-flexible copywriting style has helped businesses build brand, drive sales, improve internal/external communications and thrive in all market conditions.
After pinpointing the ultimate goal of the project, Steve brings words to life to generate action.
On point.
On time.
On budget.
Examples of Steve's copywriting for clients from start-ups to Fortune 500 can be found in his Portfolio.