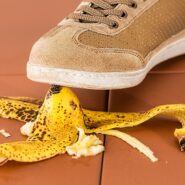 E-Recycle: Data Security Risks are Hidden in Your Old Electronic Devices
Always e-recycle! It's a very scary, very real fact that virtually all electronic devices used by you and your business, along with all of your employees' company devices, each are storing your proprietary, corporate data.
Consider all of the devices it takes to run your office – desktops, printers, copiers, fax machines, cell phones, tablets and more. Now add in the electronics used by remote employees including laptops, portable hard drives, thumb drives, tablets and cell/smart phones.
What do they all have in common? Each and every device can have your company's crucial, internal-use-only information stored on them.
The Reality of Your Data's Shelf Life
It's a critically important business reality that when you replace or get rid of old electronic devices your internal data goes with them. When you throw them in the trash or dumpster you don't really know where all that data will end up or who may access it down the road.
This means that your passwords, bank accounts, you and your employees' personal data such as social security numbers, customer information, proprietary/internal records, and any other information crucial to your company may be left wide open and readily available to just about anyone who finds that old device you threw in the trash.
But what options to you have?
Steps to Protect Your Data, Protect Your Company
One of the most effective ways to ensure that your company's internal data doesn't fall into the wrong hands is to use the services of an electronic recycling (e-recycler) company. Professional e-recyclers can take your old electronic assets and recycle them through processes proven to destroy and eliminate – permanently – any data stored on them.
Before using the services of any e-recycler make sure that the company has proven data security policies and procedures in place and that they meet and follow the strict guidelines of The National Institute of Standards and Technology (NIST) and/or Department of Defense guidelines for data destruction.
Beyond those standards the best e-recycling professionals also go a step further and provide you with a Certificate of Recycling showing that your data has been successfully eliminated.