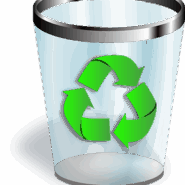 Hosting a Tampa E-recycling Event is Just Good Business
Every Tampa Bay business would like to create goodwill with clients and their immediate community – it's just smart.
One easy and effective way to generate this goodwill, while also realizing lasting business benefits, is to host computer and electronic device recycling (Tampa e-recycling) events at your office (if renting get the landlord's permission first).
Four Tangible Benefits of Hosting a Tampa E-recycling Event
Why take the time to host an e-recycling event? To realize benefits such as:
You are providing a valuable community service. Your e-recycling event will immediately position you and your business as environmentally friendly, responsible and caring. There are very specific processes to recycling electronics and by making it quick and easy for your community to responsibly dispose their old devices your value, reputation and profile will grow.
Helping the environment means helping your business. Most people want to be eco-friendly and you are the one making it easy and convenient. Many electronic devices contain harmful metals that when thrown in the trash not only fill landfills but can contaminate air, water and soil. Your e-recycling event will help your community properly dispose of electronic devices. They win. You win. The environment wins.
E-recycling companies make it easy. There are dedicated companies that meet strict Federal standards for e-recycling processes and procedures that can make your event an easy success. They will come to your location, provide receptacles, help you organize your event and then take the materials away for proper disposal.
Data security for businesses and individuals. Most people and businesses don't realize that that virtually every electronic device they use including computers, printers, copiers, fax, cell phones, tablets, external drives and more are each storing their personal, proprietary and internal corporate data. At some e-recycling events people can actually watch their hard drives, etc., being destroyed properly meaning that their data won't be compromised or breached.
Hosting an e-recycling event can help your Tampa business create goodwill with clients and your immediate community – it's just smart business.