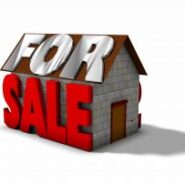 Use an Experienced Real Estate Listing Description Writer to Move Inventory
The prospective buyer loves the price, loves the listing picture and then the poorly written listing description – the "sizzle" in "sell the sizzle not the steak" – kills the deal. It happens all the time because, in part, Tampa real estate agents are experts in listing and selling properties, not in writing motivating, effective listing descriptions.
Bad Writing, Bad Results: Welcome to the 'Dinning' Room
According to a Wall Street Journal article, poorly written real estate listing descriptions "log the most median days on the market before selling and have the lowest percentage of homes that sell over list price."
This is proof that grammatically incorrect sentences and unprofessional listing descriptions affect sales and speed of sales for properties in all price tiers as the article also stated that listings that are carefully constructed tend to sell three days faster and are 10% more likely to sell for over asking price.
Are there typos, excessive use of ALL CAPS, or multiple exclamation points in your listings? The WSJ article states that "these listings saw the least success in terms of sale price, with only 5.6% of homes selling above list price."
Photos Get the Eye, Words Make Them Buy
Your listing description for Tampa Bay properties will do as much to sell a home as your MLS photos. A poorly written listing can kill the deal with potential buyers with even the most photogenic property.
Some examples of overused, ineffective listing description keywords include:
Gourmet Kitchen
Luxury Bath
Cozy (translation: small and cramped)
Fixer Upper (translation: it's beyond a dump and no longer the flipper's favorite)
Avoid the Lying Listing
Using listing descriptions that present all homes, even the worst of the worst, in the best possible light is the listing agent's job but today's buyers understand this and view too-good-to-be-true descriptions as avoid-at-all-cost situations.
It's a deal killer for buyers when the expectation built up by a listing description and the property's reality are two totally different things. A professional Tampa freelance writer, one experienced in writing listings for Realtors in all area markets and price points, can ensure that your descriptions are crafted to move real estate inventory in the most effective, and honest, way possible.
How a Professional Tampa Bay Listing Writer Can Help
A professional real estate listing description writer will highlight property characteristics most important to the most qualified buyers. The writer will be creative but completely on-point because buyers will be reading multiple listing descriptions and looking at dozens of property pictures meaning that each listing has to have its own unique, direct verbiage.
A powerfully written real estate listing description can build excitement and make a prospect ready to see the property in person. Your sale is one step closer to closing.