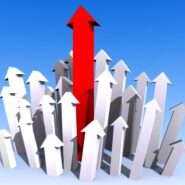 Maximize Marketing ROI with a

Tampa

Freelance Writer
A freelance copywriter's income is directly to the successful copy delivered to clients as needed, when needed. This makes a Tampa freelance copywriter more responsive when it comes to production, meeting deadlines, tackling immediate-need projects, offering more cost-effective service and more.
Anyone is business knows that the bureaucracy of corporate marketing departments can be brutal. Because of this you've made the right business decision to employ the services of a freelance writer but you have to carry out the process for best return on your marketing dollar expenditure.
Here are the best practices to maximize your marketing ROI and make the freelance writing process as effective as possible.
Clear, Specific Communication from Quote to Finish
 It is important for managers to communicate specifically with their Tampa freelance copywriter exactly what they're looking for, what its purpose is, what the budget is and when they want it delivers for successful results. Specifics such as goal and audience, style and voice, delivery channel and keywords, formatting and more must be detailed clearly from the beginning.
Provide Constant Feedback
Beyond the initial conversations is the creation of an ongoing dialogue of the project, its progress, any changes in the initial plan, and reinforced expectations of end product delivery.
A professional freelancer will be asking for input throughout to obtain the best understanding of the subject and the overall assignment. It's up to you to deliver constant input as the project progresses to eliminate any bad surprises or delivery delays. Regular feedback is critical to ensuring a thorough and accurate finished product. A short conversation can save hours of headaches.
Understand that Freelancers Have no Corporate Red Tape
With freelancers a project is complete after a specified amount of time or after the project has reached an agreed-upon final phase. This means that a project is presented in specific stages of completion toward the designated deadline. During the process the freelancer will submit work for feedback, go back and revise accordingly until completion.
Working with a freelancer has to be collaborative because there is no filter or corporate layers between you, the manager, and the freelance writer. Because of this never use a freelancer writer without first having a signed contract and fixed deadlines for rough and final drafts. Any good freelancer will expect this.
When working with freelancers ask them what their capacity is before giving them an assignment. Then work with your freelancer to set realistic expectations. Freelancers can substitute for and/or support existing marketing department writers so use their services. Hiring the right freelance writer and following the tips above can establish a long-term, professional relationship.