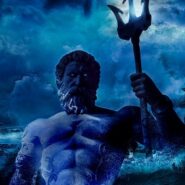 Best Tampa Realtor Marketing: Realtor Bio SEO Optimization
It's known that the absolute majority of home buyers begin their search online. It's also widely known that people thinking of listing their home and selling either begin their search for a Realtor online or get a word-of-mouth referral and then research that Realtor online. This is where a Tampa Realtor marketing professional can help.
How do you capture the eyes of prospective clients and reinforce your brand with referrals? By using the services of a Tampa freelance writer who is well versed and experienced directly in best Tampa Realtor marketing practices.
One such Realtor-focused writing company is TampaBayWriter.com.
Experienced Tampa freelance copywriter Steve Germain offers the following tip to maximize the effectiveness of a Realtor bio, drive traffic to the entire website and convert eyes into clients. website and is available to answer any questions you may have on current or future writing projects.
Step One: Have a Professional Write Your Realtor/Agent Bio
Don't waste this valuable online asset – your Realtor bio – by treating it as an afterthought – make it front and center on your website priority list.
Most people can write a bio. Few people can write a great bio. Only a professional, Realtor marketing focused writer can write a great bio that also drives traffic to your website.
In addition to the technical side of optimizing SEO for your broker bio such as using your full name in the title tag, meta description, photo titles, etc., (if you're unsure how to do this the staff at TampaBayWriter.com can go through your existing entries to ensure this is being done), the words and how your bio is written makes all the different.
Because your Realtor bio is your virtual introduction and handshake, this is where your Tampa Realtor bio copywriter can be most effective. By writing your bio to stand out above your peers by using all SEO tools and keywords Google looks for your bio can be recognized by the search engines and attract eyes.
And instead of just a bullet point list of your credentials your writer will tell your professional story which, research has proven, resonates faster and longer with readers.
Your writer will include details in your bio to produce search results which will help visitors decide if you're the right real estate agent for them and will embed relevant links to pages within your site for cross-marketing results.
Start Now
Tampa real estate agent biographies are the least leveraged asset that Realtors and their agents have, but don't use, to their full profit potential. An experienced Tampa Realtor biography writer will not only make it easy for prospects to find you but will also make it easier for you to get their business.