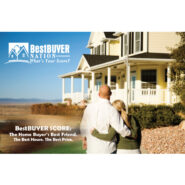 Realtor Marketing Solutions
Realtor marketing solutions at their best. An effective copywriter will take the time to understand your unique company inside and out – goals, corporate climate, audience, management – and then translate your message is precise ways that reinforce your brand, drive relevant and repeat traffic to your website, drive revenue and make you look great.
Our Realtor-specific writing solutions include:
Complete Website Copywriting.
Custom Blog Writing.
We will Write Your MLS Listings.
Print Marketing.
LinkedIn.
Sales Letters and E-mail Blasts.
Brochures and Newsletters.
Your 24/7 Sales Agent — Your Website
Always written from scratch only for you and never, ever plagiarized, we are web content writing specialists who specialize in what is proven effective for the Tampa Bay Realtor community. Our professional, SEO-driven web content Realtor writing services are focused on getting you and/or your Tampa Bay Realtor office front and center Google searches while crisply broadcasting your exact message to the most relevant audience for your business.
Tailored specifically for the unique Tampa Bay Realtor marketing needs, we will deliver:
SEO-driven web content.
Web Content Writing & Strategy.
Fresh – Never Copied – Custom Blog Writing and Updates.
From Scratch or Edit/Update Existing Content.
Landing Pages.
YouTube Scripting.
Custom Blog Writing Gets Eyes, Drives Buys
When you hire TampaBayWriter.com to write and maintain your professional blog your blog will be a direct, personal introduction of you and your company. Each custom blog post will be written around specific subjects and keywords that will work to attract your premium prospects and drive Google rankings. Our custom writing blog is always written freshly just for you and never copy/pasted from another source.
Generating Business Through Print and other Marketing
With Tampa Bay Realtor marketing, if a prospect blinks you've lost them. Our Tampa-based writers generate sales support and copywriting that gets attention, keeps attention, generates action. In marketing your business, make it count. Our Realtor marketing services generate action plus shelf life including:
Writing Your Listings
E-Mail blasts
Internal/External Newsletters
Custom Brochures
Direct Marketing
Sales Letters – Drip Campaigns
LinkedIn Expands Your Reach
While all social media marketing tools are important to the growth of lead generation, listings and closings for Tampa real estate agents, the facts show that LinkedIn, when used correctly, can be about the best tool around. In fact, LinkedIn has a visitor-to-lead conversion rate of 2.74%, which three times higher than the conversion rates of Facebook and Twitter. With our professional assistance, Tampa Bay Realtors will be able to effectively promote their company, expand their prospect pond, build a personal brand, increase lead generation and create new business. TampaBayWriter will get your LinkedIn marketing going correctly and completely from the beginning.
Start Now
The effective Realtor marketing solutions from TampaBayWriter's professionals can create your unique and personal professional brand, drive listings that become sales, and help to grow your business in up markets and down alike.
Click HERE to view our copywriting portfolio.
Click Contact or call 813.831.5077 for a free quote.
We'll get back to you within one working day. Be sure to visit our Blog for video and speechmaking marketing strategies